metal construction Unimet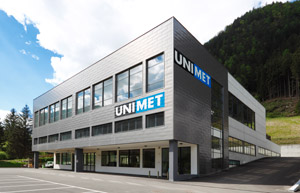 Founded in 1975 as "Schlosserei Ausserhofer", UNIMET is an expanding company in the metal processing sector. We execute all metal work an specialize in serial work, sheet metal forming an casing construction.
Our production area is equipped with state-of-the-art machinery such as a laser cutting machine, CNC die-cutting and CNC milling machines, welding robots as well as all types of conventional machines for the processing of sheet metal and steel.
Together with our highly qualified staff we guarantee a fast an high-qualitiy execution of your orders. Our strenghts are our superior qualitiy standards provided by our highly skilled and established staff, our commitment to training, flexibility, adherence to delivery dates and adjustment to the market combined with customer focus.